The American Museum journal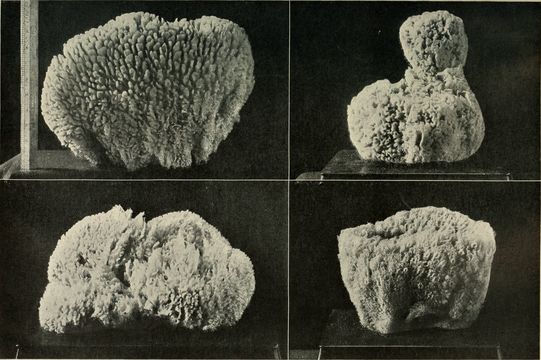 Description:

American commercial sponges. Fig. 27: Hippospongia meandriformis, Fig. 29: Hippospongia gossypina var. hirsuta, Fig. 28: Euspongia corlosia syn. Spongia coelosia, Fig. 30: Euspongia graminea syn. Spongia graminea Title: The American Museum journal
Identifier: americanmuseumjo06amer (find matches)
Year: c1900-(1918) (c190s)
Authors: American Museum of Natural History
Subjects: Natural history
Publisher: New York : American Museum of Natural History
Contributing Library: American Museum of Natural History Library
Digitizing Sponsor: Biodiversity Heritage Library

View Book Page: Book Viewer
About This Book: Catalog Entry
View All Images: All Images From Book
Click here to view book online to see this illustration in context in a browseable online version of this book.


Included On The Following Pages:
This image is not featured in any collections.
Source Information
creator

Internet Archive Book Images
original

partner site

ID

41854087