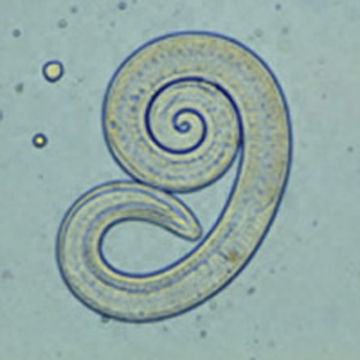 Description:
Summary[edit] DescriptionAPI English: Trichinella spiralis larvae in pressed bear meat, partially digested with pepsin. Date Unknown Source http://www.dpd.cdc.gov/dpdx/HTML/ImageLibrary/Trichinellosis_il.htm Author DPDx Image Library
Licensing[edit] Public domainPublic domainfalsefalse This image is a work of the Centers for Disease Control and Prevention, part of the United States Department of Health and Human Services, taken or made as part of an employee's official duties. As a work of the U.S. federal government, the image is in the public domain. čeština | Deutsch | English | español | eesti | suomi | français | italiano | македонски | Nederlands | polski | português | slovenščina | українська | 中文 | 中文(简体)‎ | 中文(繁體)‎ | +/−
Included On The Following Pages:
This image is not featured in any collections.
Source Information
original

partner site

ID

222590