Lepilemur scottorum range map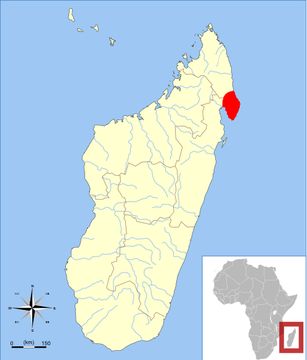 Description:
This file has been superseded by File:Lepilemur scottorum range map.svg. It is recommended to use the other file. Please note that deleting superseded images requires consent.
Summary[edit] DescriptionAPI Español: Mapa de distribución de Lepilemur scottorum en Madagascar. Date 2 October 2013, 11:55:45 Source Own work Author Osado
based on: Schwitzer, C., R. A. Mittermeier, E. E. Louis Jr & M. C. Richardson (2013). «Family Cheirogaleidae (mouse, gigant mouse dwarf and fork-marked lemurs)» in: Mittermeier, R. A. Rylands, A. B. & Wilson, D. E. eds (2013). Handbook of the Mammals of the World. Vol. 3. Primates. Barcelona: Lynx edicions. pp. 951. ISBN 978-84-96553-89-7 File:Madagascar range map template.svg
Included On The Following Pages:
This image is not featured in any collections.
Source Information
license

copyright

Osadobased on:
original

partner site

ID

28813119