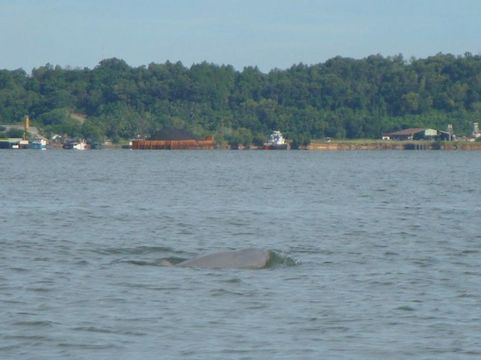 Description:
Summary[edit] DescriptionAPI Bahasa Indonesia: Pesut air Asin, yang saya abadikan di perairan Balikpapan, tepatnya di dekat Pantai Lango (Penajam Paser Utara), Kalimantan Timur Date January 2010 Source Koleksi pribadi Author Saya sendiri / Innal9806@yahoo.co.id mamalia, satwa langka, pesut, pesut air asin, penajam paser utara, balikpapan, pantai lango Attribution information, such as the author's name, e-mail, website, or signature, that was once visible in the image itself has been moved into the image metadata and/or image description page. This makes the image easier to reuse and more language-neutral, and makes the text easier to process and search for. Commons discourages placing visible author information in images. Boarisch | Беларуская (тарашкевіца)‎ | বাংলা | Català | Deutsch | Ελληνικά | English | Español | Eesti | Suomi | Français | עברית | Magyar | Italiano | 한국어 | Македонски | മലയാളം | Plattdüütsch | Nederlands | Polski | Português | Português do Brasil | Русский | Sicilianu | Slovenščina | Türkçe | +/−
Included On The Following Pages:
This image is not featured in any collections.
Source Information
original

partner site

ID

14662025