A flatt spittlebug from a West-Javan lowland rainforest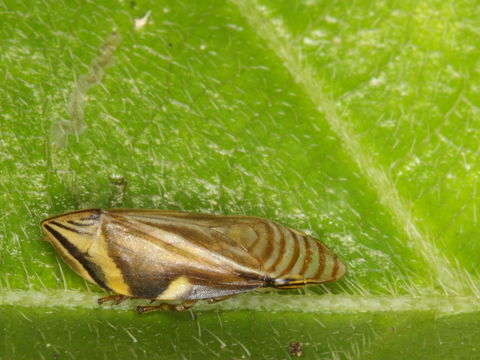 Description:
possibly (but endemic to Chrismas isl.): Clovia eximia ??? KIRBY, 1900please compare: www1.dpi.nsw.gov.au/keys/cercopid/indo/aphrophorinae.htmmaybe this one: Clovia lemniscatus, STL, 1854 described from Java, now in another genus: Ptyelus lemniscatus STL, 1854Genus: Clovia ? STL, 1866Family: Aphrophoridae EVANS, 1946 (spittlebugs, Schaumzikaden)Superfamily: Cercopoidea LEACH, 1815 (froghopper)Infraorder: Cicadomorpha (Rundkopfzikaden)Suborder: AuchenorrhynchaOrder: Hemiptera (true bugs, Schabelkerfe)Subclass: PterygotaClass: Insecta (insects, Insekten)Subphylum: HexapodaPhylum: Arthropoda (Gliederfer)Indonesia, W-Java, Serang, vic. Bulakan: Danau (lake) Rawa NP, 120-340m asl., 13.03.2011IMG_9891
Included On The Following Pages:
This image is not featured in any collections.
Source Information
original

partner site

ID

6370788175