Description
The largest salamander in North America. This completely aquatic species reaches adult sizes of 24 to 40 cm snout to vent length (30-74 cm total length) (Dundee and Dundee 1965; Dundee 1971; Petranka 1998). These salamanders are excessively slimy and are dorso-ventrally flattened. The head is broad and the eyes are tiny and lidless. The large, paddle-like tail is laterally compressed. The skin is loose and wrinkled. The limbs have flaps on the posterior edges, and there is a floppy lateral fold of skin. Adults have a single gill slit on either side of the head and lack external gills. Larvae are stream type with small gills and a low tail fin. Hatchlings are are 25-33 mm total length. The limbs are incompletely developed at hatching (Dundee 1971; Nickerson and Mays 1973; Petranka 1998).
Adult coloration is greenish, yellowish brown or slate gray with black spots or blotches (Petranka 1998). Two subspecies are recognized based on differences in geographic distribution (see below) and coloration. Cryptobranchus a. alleganiensis, the eastern hellbender, has small dark spots dorsally and a uniformly colored chin. Cryptobranchus a. bishopi, the Ozark hellbender, has larger black blotches dorsally and a darkly mottled chin region. The spiracle opening is also smaller in C. a. bishopi (Dundee and Dundee 1965; Dundee 1971; Nickerson and Mays 1973; Petranka 1998).Small larvae are uniformly dark dorsally with a white venter. Older larvae have dark spots dorsally and pigmented venters (Petranka 1998).
Some authors have suggested that the two currently recognized supspecies should be treated as separate species. The ranges apparently do not contact, and the morphological differences suggest reproductive isolation and absence of gene flow between the forms (Collins 1991).
Video of Indiana fauna in the wild, including Cryptobranchus alleganiensis.

Blue River, Indiana from Ravenswood Media on Vimeo.View a different video of C. alleganiensis feeding.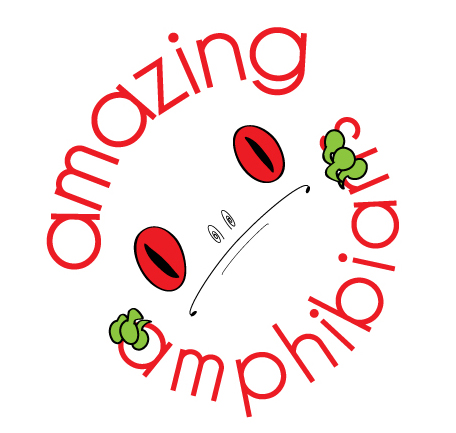 Featured in Amazing Amphibians on March 25, 2013
Trusted