Description
*** Note: Biton et al. (2013) recently proposed that Discoglossus nigriventer is part of a genus previously thought to be extinct and thus should be re-named Latonia nigriventer. Please see "Comments" for more information.
A medium-sized frog (ca. 40 mm in length), Discoglossus nigriventer has a dark belly (as its name implies) with small white spots. The dorsal pattern is ochre and rust colored patches grading into dark olive-grey to greyish-black. D. nigriventer differs from D. pictus in having a greater interocular distance, longer forelimbs, and a less projecting snout. For a more extensive description see Mendelssohn and Steinitz (1943).
Of this species only two specimens exist: one type specimen, collected by Mendelssohn in 1940 (Mendelssohn and Steinitz 1943), and one collected by Steinitz in 1955 (Werner 1988). The two tadpole paratypes have been lost.
Since the single adult specimen collected in 1955, Discoglossus nigriventer has not been seen until November 15, 2011, four decades later by a Park Ranger, who was unsure of the identity of the adult frog (Boaz Shacham, pers.com.). Its identification has been since confirmed and will certainly renew interest in its conservation.
Recent genetic and morphological (fossil comparisons to CT scans of Hula Frogs specimens) evidence have shown that this species diverged from the genus Discoglossus around 32 million years ago and instead should be included in the once thought extinct genus, Latonia. All other Latonia species are thought to have gone extinct during the Pleistocene, 15,000 years ago. This discovery provides a remarkable example of the potential resilience of amphibians in the face of habitat change (Biton et al. 2013).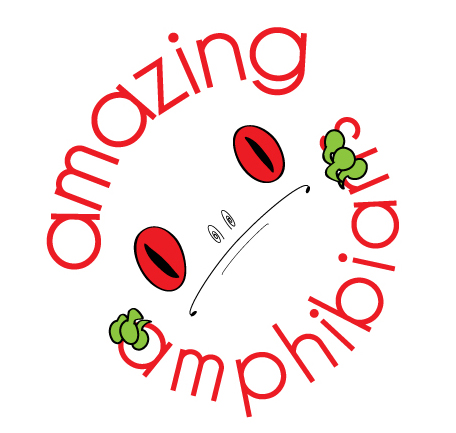 Featured in Amazing Amphibians on 24 June 2013
Biton, R., Geffen, E., Vences, M., Cohen, O., Bailon, S., Rabinovich, R., Malka, Y., Oron, T., Boistel, R., Brumfeld, V., Gafny, S. (2013). ''The rediscovered Hula painted frog is a living fossil.'' Nature Communications, 4(1959), 1-6.
Mendelssohn, H. and Steinitz, H. (1943). ''A new frog from Palestine.'' Copeia, 4, 231-233.
Papenfuss T., Disi A., Anderson S., Kuzmin S., Gasith A., Sadek R.A., Werner Y. 2004. Discoglossus nigriventer. In: IUCN 2011. IUCN Red List of Threatened Species. Version 2011.2. . Downloaded on 25 November 2011.
Werner, Y. L. (1988). ''Herpetofaunal survey of Israel (1950-85), with comments on Sinai and Jordan and on zoogeographic heterogeneity.'' The Zoogeography of Israel. Y. Yom-Tov and E. Chernov, eds., Junk, Dordrecht, 355-388.