Pteranodon.
Species: P. longiceps, P. ingens, P. eatoni, P. marshi, P. walkeri, P. oregonensis. P sternbergi.
Meaning of name: Wing without teeth.
North America, Late Cretaceous. Classification: Pterosauria, Pterodactyloidea. Wingspan: 7-9m Lifestyle: Piscivore.
Pteranodon sternbergi.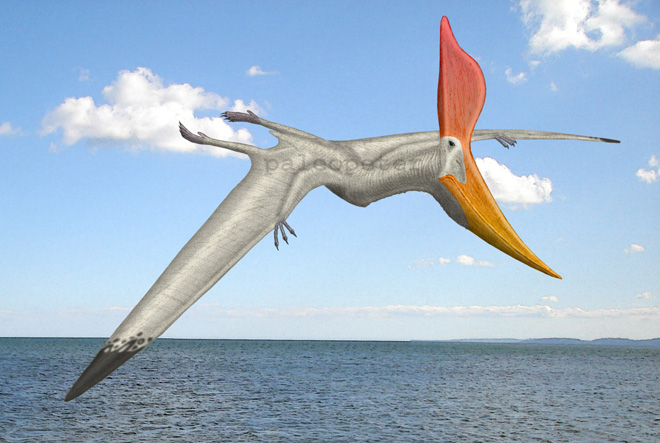 David M. Unwin. 2006
Dinosaurs and Prehistoric Creatures.
Dougal Dixon. 2007
Dr Peter Wellnhofer. 1991
The Illustrated Encyclopaedia of Pterosaurs.
The Pterosaurs From Deep Time.
Latest updates
Add a new comment